We are a family-owned and operated Soundbar and Wall mounting TV Installation Company Melbourne Northern Suburbs with an excellent reputation for delivering five-star services.
Our technicians specialize in TV installation, Soundbar wall mounting, and cable management. We can install all types of TVs from Plasma to LCD to 4K to Curved TVs from any size.
We complete TV mounting on any wall whether it is brick, concrete or plaster wall as long as there are studs behind the latter. Our TV mounting, hanging, and installation services are extended to commercial and residential properties.
We are up-to-date with the latest TV technology, and brands from flat TVs to curved TVs our experienced technicians got your entertainment needs covered.
Our extensive hands-on experience allows us to advise you on how to save space and where is the best spot to hang your TV for ideal viewing experience.
We provide a range of products from brackets, HDMI cables, Antenna cables, Internet Cables that complement our services, making us a one-stop solution to all your entertainment needs.
With over 16 years of experience, The TV Installation company Melbourne has served thousands of customers and made their TV watching experience more enjoyable. When you hire us, you can be assured that we will install your TV properly and safely using high-quality products and specialized tools backed by our extensive experience.
Driven by our passion for what we do, you can be assured that we will spare no effort in installing your TV to your utmost satisfaction.
Being a member of 'The TV Installer' defines the identity of our technicians and stimulates the team to take pride and enjoyment in every job they do.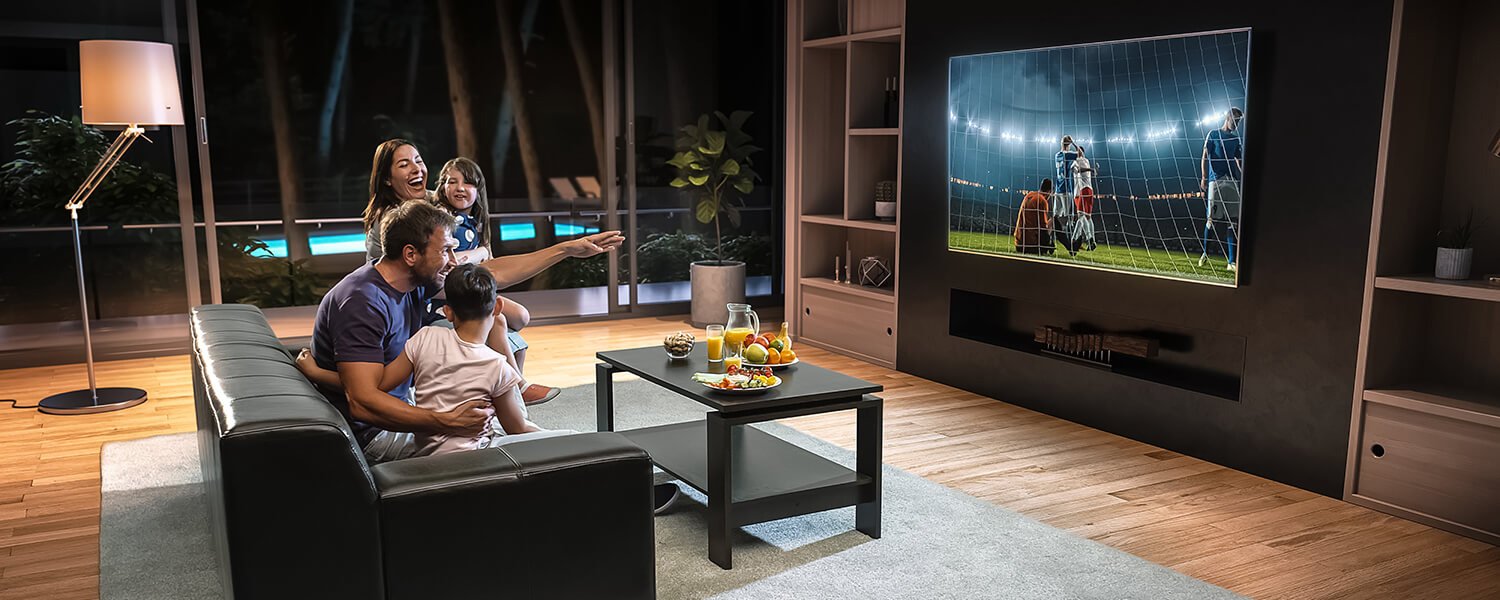 We have gained the trust of a countless number of satisfied customers and are eager to earn your trust as well. Our promise to you is that our professional & experienced team will provide you with the best possible service. Check what our customers think of us by visiting our Customer Reviews page. What differentiates us is that by being a family-owned and operated business, we are close to our customers and are able provide them with a customized and individualized service. When servicing our customers, we pride ourselves with our commitment to our core values of excellence, reliability, dependability and respect. We have no call centre. When you contact us, you will be contacting The TV Installers directly. Among our key drivers of customer satisfaction is that we maintain open and friendly communication with every single customer from the initial contact and throughout until the completion of the job. When you book our services for  Soundbar mounting &
TV hanging service Melbourne
, you are charged at a flat rate with no surprises or hidden fees no matter how long the job takes.
Our TV installation company in Melbourne cover the Northern Melbourne Suburb and neighbouring suburbs. If you live outside this area, please contact us by phone or email for a quote.
We are available seven days a week and can accommodate flexible hours to suit your busy schedule.
Why not experience our promise of service for yourself contacting us today on 0424 140 278 or email at [email protected].